Typical Enclosed Trailer Upgrades
As a multiple brand dealer we can normally find
a trailer to fit your requirements.
Here are some enclosed trailer features/upgrades available.
There are many options to make a trailer fit you and your
hauling needs. 6', 7', 8', and 8.5' widths available.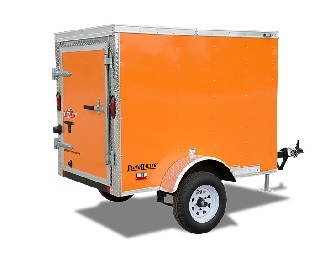 From the small 5x8 single axle trailer for
general purpose duty.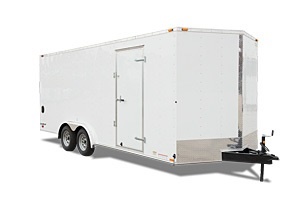 Upgrade to multiple axles for larger
capacity needs, there is a trailer to fit
almost any hauling requirement. Tandem
axles available on trailers beginning at 6' wide.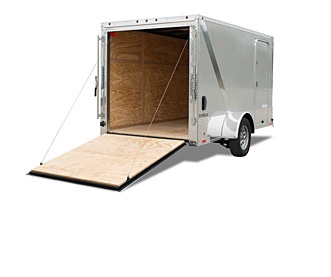 Upgrade to a ramp style rear door
makes loading easier and unloading easy.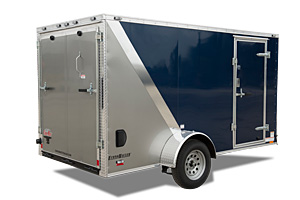 Bright trim adds flair to any size trailer.
Two tone exteriors add that custom look.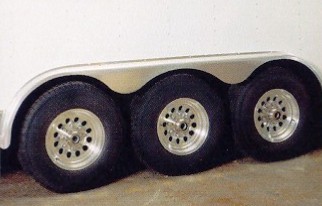 Add a little personalization with decorative
aluminum wheels in a variety of styles.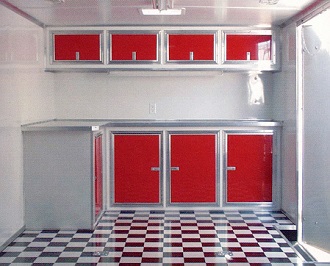 Need storage? Interior cabinets adds lots
of extra space and function. Also shown
with flooring, wall, and ceiling finishes.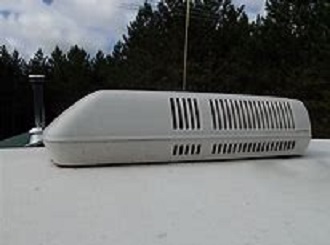 For added comfort a roof mounted air
conditioner with a heat strip does the job
for all types of weather.
Colors are just one of many options to make
any trailer a statement. Several more availble
such as yellow, orange, others.